AQUARAMA PARFUME
A SHOWER OF SCENT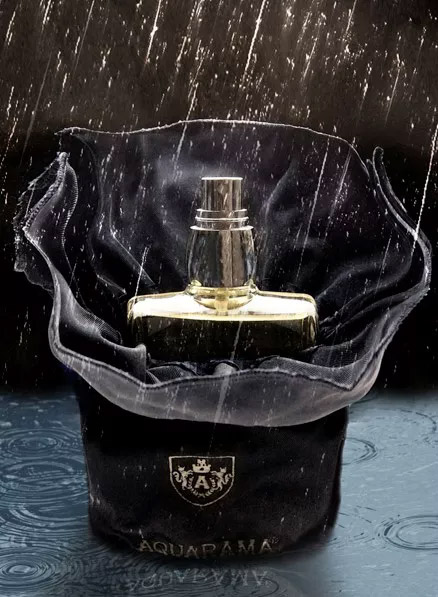 AQUARAMA presents a delicate, fruity unisex fragrance that blends the fresh scent of spring air with captivating exotic aromas.
The original stylised bottle is shaped like a dressmaker's mannequin and the packaging is made of the same hi-tech waterproof fabric as the company's outerwear.
It sums up AQUARAMA's specific identity perefctly: classics, taiolor-made elegance and a hi-tech, sporty-casual style.


Top notes: bergamot, lemon, apple, plum
Middle notes: cloves, cinnamon, rosewood
Base notes: cedar wood, sandalwood, vanilla, vetiver